Grow your fitness business with AFS today!
Fitness Professionals with SFIC Insurance
$12.42 per month (billed annually)
$12.42 per month (billed annually)
$18.75 per month (billed annually)
Custom Insurance Programs from SFIC Insurance Included in Membership.
Save up to $120 over any other industry organization's insurance program!

Discounted Rates Available
Discounted Rates Available

List Your Studio and Be Found by Millions of Consumers Through the Preventure/IFCN Network!

Promote Your Business - Post Job Openings, Special Offers, Specialty Certifications, and More With Your Custom AFS Profile



Customized Business Tracks to Drive More Traffic, Retain More Clients, Enhance Operational Systems, & more!



Fitness Industry Discounts Worth Thousands. (Save from ACE, SPRI, Balanced Body, SFIC, MINDBODY, and many more)



Business Strategy Bundle. (Personalized Consultative Sessions in Marketing, Social Media, Operations, Finance, HR, and more)



Studio Start-up Toolkit. (Business Plan & Start-up Templates, Branding Worksheets, Strategy Charts, and more)



Free Access to AFS' Electronic Business Library. (Templates for Finance, HR, Sales, Marketing, and General Business)



Market Research Reports Focused on the Fitness Studio Market



20+ Page Comprehensive Website Assessment and Evaluation



Detailed Target Market Analysis and Demographic Report



Drive More Business - Access the SilverSneakers FLEX program and American Specialty Health



CECs from the American Council on Exercise



Connect with Your Peers via AFS Community Connect



Access to Industry Expert Solution Center



Monthly Educational Webinars & Studio Solutions eNewsletter



Loyalty and Retention Programs



Enrollment in AFS Exclusive Product Spotlight Program



Access to Industry Calendar of Events



Frequently Asked Questions
Who can join AFS?

Our three primary membership categories are Studio, Professional, and Associate (Vendor).

Studios are usually represented by their owner and the studio can be of any type: personal training, physical therapy, Pilates, yoga, etc. Typically our member studios are less than 10,000 square feet although our business principles will help all studios.

Professionals are instructors/trainers who are yet to open their own studio, but have that vision. Our products and programs show these professionals what they need to know and do before and after opening their studio.

Associates are our vendor friends, providing products and services that serve the needs of studio owners. By gathering the "leverage" of a national association AFS has been able to secure advantageous pricing

and programs on behalf of our members.

Can I join AFS if I'm already a member of another association?

Yes! We welcome all. AFS offers the platform, process, and people to grow your business. Become connected to those will a shared passion to take your business to the next level!

How can I reach an AFS representative?

You may contact us or call (312) 361-1144 and one of our representatives will be happy to assist you.

How does AFS help grow my business?

Just one new idea that generates or saves one new client/member pays for your AFS membership! Whether it's through our customized business tracks, networking opportunites or elsewhere all AFS members receive the benefits necessary to grow their business. We trust that you will enjoy your membership and all the value AFS provides. Have questions? Email us at info@afsfitness.com



How do I take advantage of all the benefits AFS offers?

Once you become an AFS member you receive instant access to our community! Connect with your peers, obtain valuable business coaching, save money on everyday products and services, and much more! Receive everything you need to grow your business.

Can I convert my membership from Fitness Professional to Studio Owner?

Of course! Switching your membership is an easy process. Just let us know you'd like to make the change by emailing us at info@afsfitness.com.

What is AFS?

The Association of Fitness Studios (AFS) is dedicated to providing studio owners and fitness professionals the business support, resources, and connectivity necessary to positively impact their business.

Testimonials



The AFS concept has been on our radar for some time. What AFS offers will go a long way toward helping the smaller studios reach their financial objectives. We look forward to partnering with AFS.




Independent studios are making a big difference in our industry and SPRI is excited to be partnering with AFS which is providing support and services to this dynamic and fast-growing segment of the industry.




As a studio owner in Chicago, I was looking for exactly what AFS provides - profitability enhancement tools directly focused on my business. We're excited about utilizing AFS' benefits and becoming part of the community in order to help see my business grow.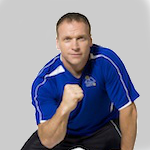 It was an honor & pleasure to work with AFS at Club Industry. I love what they are doing to help fitness studio owners and operators be successful. The team at AFS has a wealth of knowledge, a deep-seated and genuine desire to help people be successful, and they are going to create great IMPACT in our industry.