Benefits vs Features: Understanding the Marketing Dilemma
March 09, 2015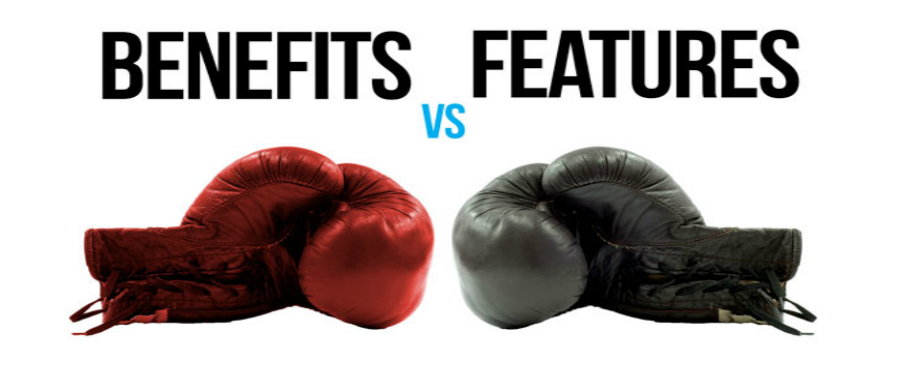 By Josh Leve, AFS Co-founder & President.
If you own a fitness business you understand one of the most important aspects of your business is marketing. Every day I speak to our members and the one question I always ask is, "If there was one area of your business you'd like to improve, what would it be?" Invariably, the most common issue - even for the most successful fitness business owners - is marketing.
Marketing is a simple concept that often becomes complex when confused with Sales. Marketing is not Sales. The classic definition of Marketing points to this difference: "Marketing makes the phone ring. Sales answers it."
"Making the phone ring," is, of course, a euphemism for getting your potential customers to take a specific action that you desire. Often it's to go to your website, or come in for a free trial. The reality is marketing is always evolving…social media, word of mouth, email, direct mail, telemarketing, internet marketing, affiliate marketing – the list goes on and on.
However if we take a step back, marketing in its simplest terms, is a way to get your customer to better understand the value of the services you provide and take your desired action. Think about how you market yourself and your business. If someone were to walk up to you or walk into your studio, what would you tell them about yourself and your business? What areas of your business would you promote? And how would you do it?
How's this for an example: "Our studio has state-of-the-art equipment, great classes, hands-on personal training, group training, and we even provide towel service." To a prospective client or customer those all sound nice, but what I've just described gets us to the dilemma between marketing your business' features vs. benefits.
What are features? Features, are a factual statement about the product or service being promoted. But features aren't what entice people to buy. That's where benefits come in. A benefit answers the question "What's in it for me?" Answering "What's in it for me?" in a compelling manner more often leads to the customer taking your desired action than a list of cool stuff you have or do.
A better way to fully grasp the concept of a benefit is to instead think about benefits as results. A new client who joined your studio and paid for personal training most likely joined, not because of the classes or towel service or even the state of the art equipment (all features). They joined because of the actual results they'll receive, losing weight, transforming their body, feel better about themselves, eat better, sleep better, be more productive as work – those are some great benefits!
Remember, your customer may or may not know much about you. In today's digital age most research about a business can be done without ever leaving your computer. When you focus on the features of your product or service, you're making the customer do all the work to figure out why they want the feature. It's in your best interest to connect the dots for them. But to do that, you have to know the results yourself.
>Feature: We offer great personal training with the best trainers
>Benefit (i.e, what do I get from personal training?): You'll feel better about yourself, reduce stress, depression, anxiety, and you'll sleep better!
>Feature: Participate in our dynamic group exercise classes
>Benefit (i.e, what do I get from group classes?): Exposure to a social and fun environment, safe and effective workout, consistent exercise schedule, no prior exercise knowledge necessary.
Now that you have a basic understanding of this methodology, apply it to your own When you focus on the benefits (or results) you will tap into the emotional side of your prospect's behavior, your marketing message will be spot on, and your potential customers will take that desired action!
Does your business have competition nearby?
AFS offers a wealth of resources to engage your current clients so they refer more people to your business! Learn to build a community and loyalty program within your business for maximum results!
Learn more
Josh Leve is responsible for the strategic business operations for the Association of Fitness Studios. Josh brings more than 10 years of sales, consulting, advertising, marketing, operations, and retail experience to AFS.