Use Performance Evaluations to Unlock Your Teams Potential
June 11, 2014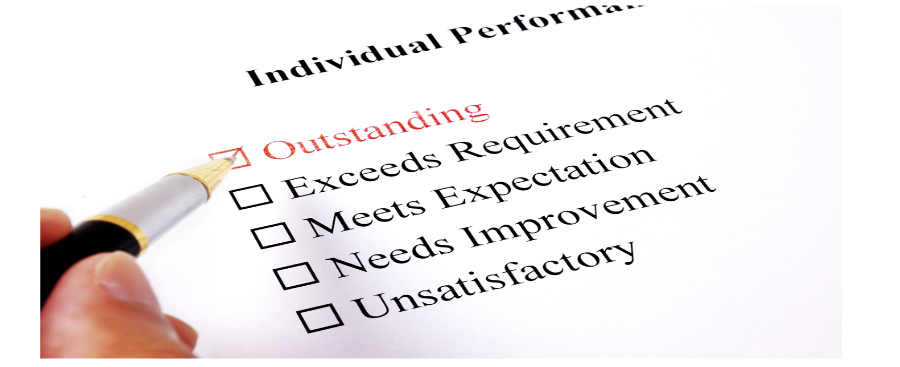 By Liz Callham, AFS Contributor
Don't forget to download our performance evalution form here!
Many of my past blogs have been about measuring things. Make sure to measure your competitors, your goals, your key performance indicators. This blog will be focused on discussing the importance of performance evaluations for your evaluations. These are one of those things that tend to be pushed to the wayside. Especially in a small business setting, every employee is that much more vital once they begin to engrain themselves into your business and the culture you've created. These are the people that greet and interact with your clients and members. These are your front line staff that help to make your company who it is day in and day out.
Performance evaluations are easy to implement and should be done every 3 to 6 months. During every employee's first 90 days, it should be seen as an introductory period. This is the time when expectations are set, and you can really see if this person is a good person to keep within your business. So doing one after the first 90 days is great because it helps set the tone of their employment. (You actually have access to templates through AFS!).
After the first 90 days make sure you are giving performance evaluations every 6 months. It allows you to set long term goals and ensure the employee feels they are working towards something. I do always warn owners that a review is not a time to reprimand or try and break old habits. It's simply a time to first ensure you want to keep this person on board (90 days) and from there make sure you continue to stay on the same page of where you want the progress to go. I.e. do they want more classes, is their client load where they want it to be, are they meeting your expectations, what are their longer term goals?
Communication is key, and performance evaluations are just one more way to stay in communication with your staff and uncover what really motivates them to stay!
Ever have questions about running your business that need immediate answers? Of course you do!
Get connect to the AFS community through a variety of programs and neworking opportunities.
Learn more
Liz Callham received her Bachelor's Degrees from Illinois State University in Exercise Science and Public Relations and also completed a Masters in Business and Administration from DePaul University. She holds certifications as a Certified Strength and Conditioning Specialist from NSCA and Health Fitness Specialist through ACSM. She also sits on the Advisory Board for the Exercise Science Department at ISU.