4 Ways to Implement a Referral Program
November 22, 2014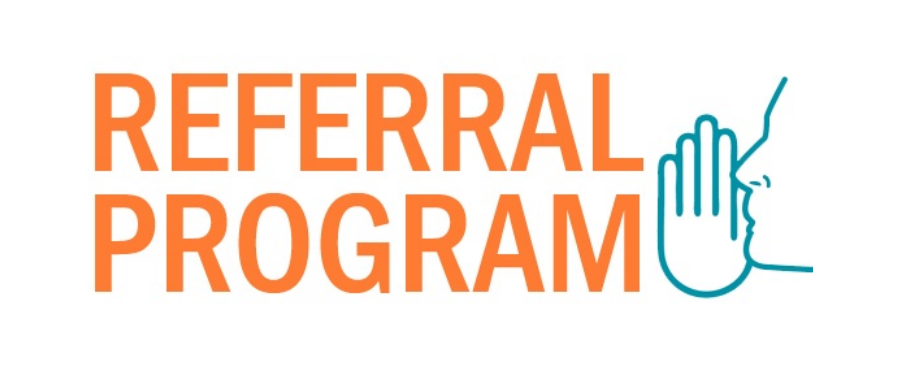 By Liz Callham, AFS Contributor.
Any studio wants to ensure that they continue to retain the clients and members they have, especially during the slower months. Referral programs are a great way to grow your brand because depending on which program you implement, sometimes you can even utilize your current clients/members as your sales people!
When beginning a referral program there are three questions you must ask yourself... 1.) What type of referral program do I want? 2.) What the costs involved are going to be? 3.) How am I going to track the success of the program?
To get your started, below are four different directions to go in when talking about how to create activities or events that foster referrals. These are just directions, feel free to make them your own and determine what works best for your business.
Put it in the sign-up process. Do you have an agreement your members or clients sign to gain access to your studio? If so, recreate that form and call out a section where the new client can refer three of their friends for a trial period. Depending on the size of your studio and set-up, you can do a one day, three days, or even a week trial. Go another step and perforate the paper so they can bring it with them. Make sure to put your logo, business address, phone number, and email address on whatever they take away (and make a copy for yourself). If you are working to add more clients to a specific program such as boot camp, group fitness, or nutrition, you can also do a trial for guests into just these as well instead of just doing a pass to the studio
Open Houses. Host an event once a quarter where clients and members can bring in guests to learn about your offerings and meet your instructors. This allows them to ask questions with no pressure and also fosters relationships between current clients as well.
Listen to your clients! In AFS' 2014 Market Research Study (free for AFS members), Word of Mouth marketing was by far and away the most effective marketing discipline used by studio owners to drive traffic to their businesses. Many times clients are telling their trainers or instructors about friends/family that want to get in shape. Are you offering these people a time to come in and maybe partner in a training session or class? Listen to these conversations, and then find the talkers in your studio and give them the topics and tools necessary to work for you!
Bartering. Establish an incentive program that for every 2-3 clients someone refers - you add sessions to their training package or program. For those that are on a budget this helps motivate them to get others involved and they are rewarded for it!
Looking for more ways to generate more clients?
AFS offers tons of resources to engage your current clients so they refer more people to your business! Learn to build a community and loyalty program within your studio for maximum results!
Learn more
Liz Callham received her Bachelor's Degrees from Illinois State University in Exercise Science and Public Relations and also completed a Masters in Business and Administration from DePaul University. She holds certifications as a Certified Strength and Conditioning Specialist from NSCA and Health Fitness Specialist through ACSM. She also sits on the Advisory Board for the Exercise Science Department at ISU.