Crowdfunding - Is it a Viable Funding Source for Studio Operators?
November 10, 2014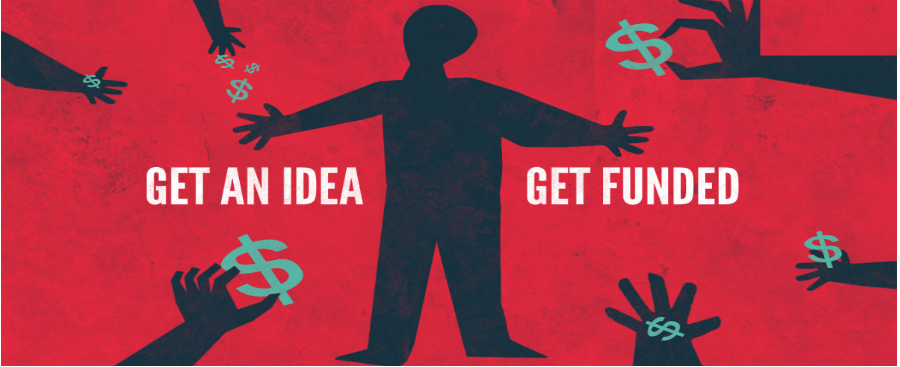 By Steven Tharrett, Special AFS Contributor and Author of Studio Success!
Crowdfunding is a new twist to an old approach to fund raising that has emerged over the past decade. Crowdfunding leverages the interests and passions of friends, associates and consumers to raise monetary contributions to fund a business venture. In 2013 crowd funding reportedly generated over $5 billion. The crowdfunding model involves three key elements. First, is the entrepreneur who has identified a business solution they want to bring to market. Second, is the cloud-based platform that exposes the entrepreneur's business proposition to a global audience of potential contributors. Third are the potential contributors, individuals who have an interest or passion for the business proposition.
The most well-known and largest crowdfunding site is Kickstarter which serves as a fund raising platform for creative projects and business solutions such as technology innovations, games and related artistic ventures. Two other well-established crowdfunding platforms which support projects similar to Kickstarter are Indiegogo and RocketHub. This past October, 1Rebel, a U.K. health club start-up, was able to generate close to $1.7 million from crowdfunding site CrowdCube.com.
Some interesting facts about crowdfunding:
Make sure your business proposition provides a compelling and appealing value proposition.
Create a dynamic crowdfunding site with video, images and testimonies. Even better, have someone well-known behind your project.
Your success rate will go up the more Facebook friends and LinkedIn contacts you have. According to some sources entrepreneurs with at least 1,000 friends have a 40% chance of success.
Crowdfunding is no slam dunk. In 2012 the average success rate for crowdfunding was 50%. Kickstarter indicates its success rate is 44% and Indiegogo reportedly has a success rate or 34%.
The average campaign on Kickstarter raises about $7,000, while the average failed campaign raises $900. The typical pledge is $75.
Understand that most crowdfunding sites take 3% to 9% of the revenues right off the top. Other costs associated with attracting contributors can consume as much 30% of what you raise.
Crowdfunding raises have dropped in the past few years due to entrepreneurs not being able to deliver on what they promised their contributors.
As a fitness studio entrepreneur you are more likely to raise the initial capital you need from friends and family (people who know and trust you) then you are from crowd funding. But if you have a large circle of friends then crowdfunding could work for you.
Stephen Tharrett is currently the owner and president of Club Industry Consulting, a global consulting business based in the U.S. He is also a co-founder and partner in Club Intel, a member and brand insights firm. Stephen is also a partner in Dinosaur Games, a start-up video game developer based in Austin, TX. From September 2008 until October 2010, Stephen served as CEO for the Russian Fitness Group, a $170 million dollar privately held fitness club company that owned 30 clubs and franchised an additional 20 clubs throughout Russia.