July Studio Spotlight - Function First
July 15, 2014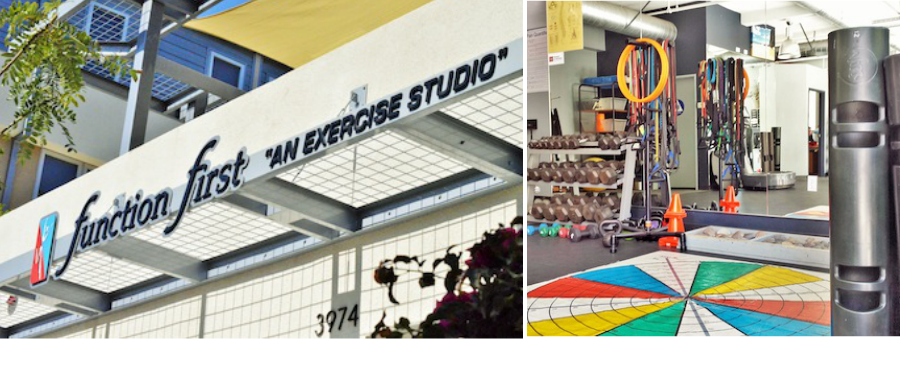 By Josh Leve, AFS Founder & CEO
Studio Spotlights are an ongoing AFSfitness.com section that shines its light on some of the most successful studios in the nation, uncovering strategies and tactics that you can apply to your studio.
Below are some excerpts from this month's article. Not a member of AFS yet? Click here to start your 15-day free trial and gain access to the full Studio Spotlight database.
This month's Studio Spotlight features Function First, located in San Diego, California. Studio owner & CEO Anthony Carey, a fitness industry educator who regularly presents at conferences and consults for larger clubs and equipment manufacturers, provides valuable insight behind his business' sustainability.
What were the motivators that made you want to get into the business of running a fitness studio? I originally started with a couple of partners who I eventually bought out. We started Function First at the time because we felt the current location where we were all working had many areas that needed improvement but were not being acknowledged. The idea of creating something that was an improvement over the status quo and something that we could take ownership of regarding operations, service delivery, and the client experience were all very appealing to us.
How did you get your first clients? Initially several clients from my previous position wanted to follow me and work with me exclusively regardless of where I went. I'm sure many studio owners with a story like mine have experienced the same. The first major growth came from an article on my work in the largest San Diego newspaper 18 years ago. This created an influx of new clients some of whom we are still servicing today.
What does your business look like today? Today we offer fitness related services that out grew our original core business of corrective exercise. Our one-on-one, semi-private training, and small group training all adhere to our ethos and philosophy regarding quality of movement, meeting the client where they are, and making the exercise experience fun. Our team members are heavily involved in all aspects of our programming and each brings a skill set that makes our business better because of it. In addition, I am an educator for the fitness industry and regularly present at conferences and consult for larger clubs and equipment manufacturers.
Tell us a little bit about what differentiates your studio from others? With our roots in corrective exercise and working with chronic pain clients, we are acutely aware of the need for strategic programming for clients of all levels and abilities. Our ability to identify movement dysfunctions and high risk movement to the individual is exceptional and a reason why we have physical therapists, medical doctors, and even other fitness professionals as clients.
All our tools serve multiple purposes because another pillar of our philosophy is variability in training and how it benefits the musculoskeletal, neurological and cardiovascular systems. We are the only studio on San Diego that offers the combination of Core-Tex™ and ViPR.
Do you know a studio that's doing it right? Is it your studio? Let us know! Send us some photos, and we can highlight your business! That's the AFS Community!
With AFS, one new idea that creates or saves a single client pays for your membership!
Learn more