AFS, Club Industry Sign Strategic Collaboration
June 20, 2014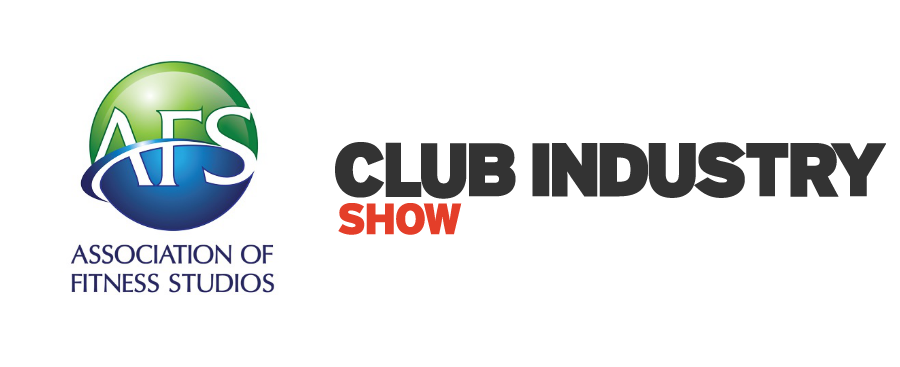 (CHICAGO, ILLINOIS, BOULDER, COLORADO, June 18, 2014) – The Association of Fitness Studios (AFS) and the Club Industry (CI) division of Penton Media today announced a special relationship designed to provide additional value to both parties' constituencies.
Among a variety of promotional activities, the agreement calls for AFS to present a track of seminars at the annual Club Industry Show in Chicago in October. The AFS sessions will focus entirely on important business components of running a fitness studio.
"Fitness Studios are an important and growing part of the fitness industry." said Club Industry Show Manager Pamela Skaggs. "We are eager to engage this community through our partnership with AFS and to provide a stellar learning and networking experience to meet their business needs."
The 29th annual Club Industry Show takes place October 22-24 at Chicago's McCormick Place. This premier event presents the latest trends in fitness, best practices, and access tools for advancing attendee's fitness business.
"We're very pleased to partner with Club Industry," said Josh Leve, AFS Founder and CEO. "We're equally excited to be providing meaningful education to the fitness studio market."
The Club Industry Show is the leading independent event for fitness professionals. The 2014 event features the Fitness Leadership Forum, CEO Summit, Continuing Education, and a 200+ company expo, along with the AFS-presented sessions.
Additional information will be available soon at www.afsfitness.com and www.clubindustryshow.com.
About Club Industry Show
Club Industry Show produced by Penton, is the premier annual independent fitness industry event focusing on for-profit and not-for-profit facilities. The combination of unmatched professional development, strategic business solutions and industry networking make Club Industry a must attend event for the fitness business professional.
Need some fresh ideas to market your business?
AFS offers awesome tools to boost your marketing and get your business recognized by over 4 million consumers! With AFS, one new idea that creates or saves a single client pays for your membership!
Learn more